I still remember how excited my husband and I were the moment our baby started his weaning journey. We are thrilled to feed him with more nutritious baby food, in order to increase his immune system, as well as enhancing his overall growth development.
Being a typical mom, I dedicated myself to learning how to make purées for my baby. I have tried various puree baby food, as well as a few of my own – as advised by my little one's pediatrician, of course.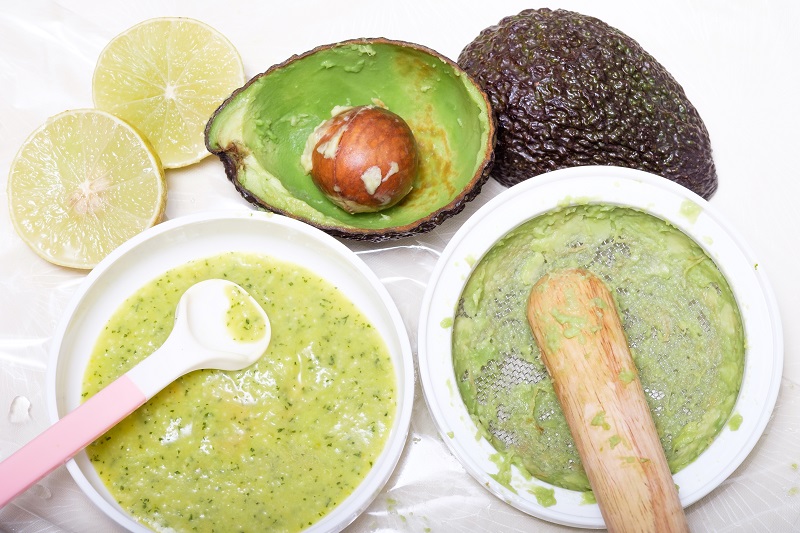 Usually, I will buy all the ingredients needed during the weekend and start to prepare the purées prior to each feeding time. It is quite time-consuming and troublesome, especially if I run out of any ingredients midway. I can only use what I already have. Or worse, I need to go out AGAIN to get the ingredients.
I admit that is it not a clean job; you have to be prepared with all the mess and hassle when you are preparing the puree baby food. You need to wash, peel, and dice the fruits or vegetables before you boil or steam them until they turn soft. And then you need to blend using a blender or mash with a fork until you get the desired texture.
Sometimes, you need a combination of fruits or vegetables to make sure you are feeding enough nutrients to your child. And those are just the essential steps when preparing my baby purées.

Nevertheless, I believe every mother would do anything just to prepare the best and safest food for our little one. We are always willing to sacrifice our time and effort just to prepare nutritious homemade food without artificial flavours, colours, and harmful chemicals.
And talking about sacrificing time and effort for our baby, I am glad I have found a way to make this process a whole lot easier. Moms, trust me—you are going to thank me for this.
So one day, I met up with my girlfriends for lunch and one of them decided to let me in on a little secret that I have been eager to find out: the shortcut to making purées. Yes, ladies… this is not a drill! We started talking at length and in detail about my struggles. And then, she just looked at me and said that I really looked like I needed a break.
And instantly, she recommended me to use Gerber® Organic Purée. I thought to myself, "What is so special about this puree baby food? Is it true that it would be a life-changing experience for me as a mom?" and I continue to wonder if this is really the answer that I have been looking for. I was skeptical at first but once I finally decided to try it with my baby, I never looked back.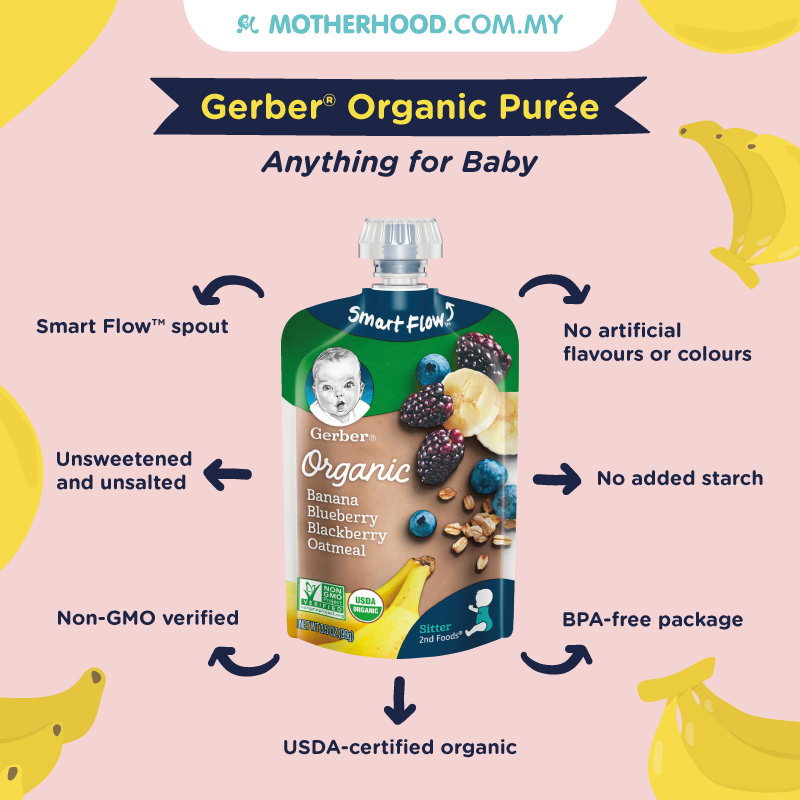 Safe, organic & protected ingredients.
Gerber® Organic Purée makes naturally yummy and nutritious puree baby food for your little one. It contains whole fruits and vegetables, no artificial flavours or colours, no added starch, and always unsweetened and unsalted, just like how moms want it to be: safe and nutritious! Besides, the ingredients are certified organic and non-GMO verified.
Thanks to its meticulous method in using (only) safe ingredients, Gerber® Organic Purée is packed with all the nutrients your baby needs. From the seed to the soil, all are carefully selected and planted. Even the fruits and the vegetables are picked from the trees, never from the ground.
The easy-to-use packaging.
The MAIN reason why I love this product!
Gerber® Organic Purée comes in a pouch that is very convenient for millennial moms like me. Each pouch comes with a twist-off cap that easily re-seals for storage without leaking. The Smart Flow™ spout feature in all Gerber Organic pouches makes it easy for mothers to get more food on the spoon, and not everywhere else!
FEEDING TIP: All you have to do is just squeeze the puree baby food into a bowl or directly on a spoon and feed your baby. Just remember to refrigerate the leftover after 1 hour and let your baby enjoy it within 24 hours. Remember, you just have to refrigerate it and do not microwave.
The upright pouch design makes it convenient for you to tuck in a few Gerber® Organic Purées in a diaper bag for on-the-go feeds or when you are travelling so that your little one can get a more nutritious mealtime, less messy experience, and thus, save more time for mommy!

Gerber® Organic Purée comes in a few variations of flavours that suit every little one's taste and needs. Or better, just get them all! Not to forget, Gerber® Organic Purée can help you save time and hassle, while you can rest assured that you have fed your baby with the right nutrients with each pouch.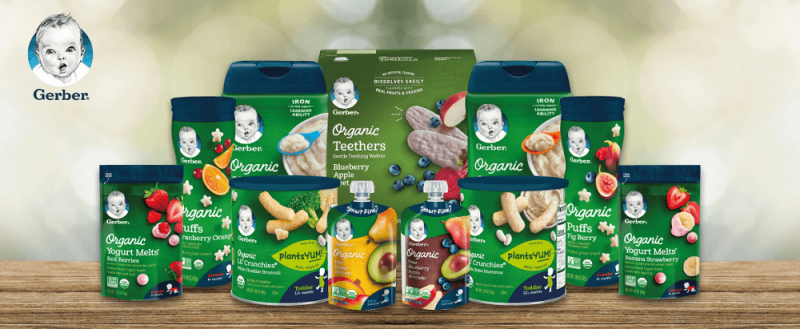 Stock it up to make feeding easy, enjoyable, and time-saving for both mommy and baby!