One exciting thing being a parent is seeing our baby growing up healthily. In no time, even his birth weight triples during his first year. But don't be fooled by his size though. Babies require more energy, minerals, and vitamins than the adult. Any lack of nutrients such as iron can lead to future health problems.
Iron is important for your baby as it helps move the oxygen from the lungs to the rest of the body. If your little one doesn't get enough iron or known as iron deficiency (ID), he may be less physically active and develop more slowly. Lack of iron can also lead to anemia once he grows up. Thus, it is important to serve iron-rich foods for your baby.
According to Recommended Nutrient Intake (RNI) for Malaysia from the Ministry of Health, below are the recommended iron intake from a newborn to a toddler: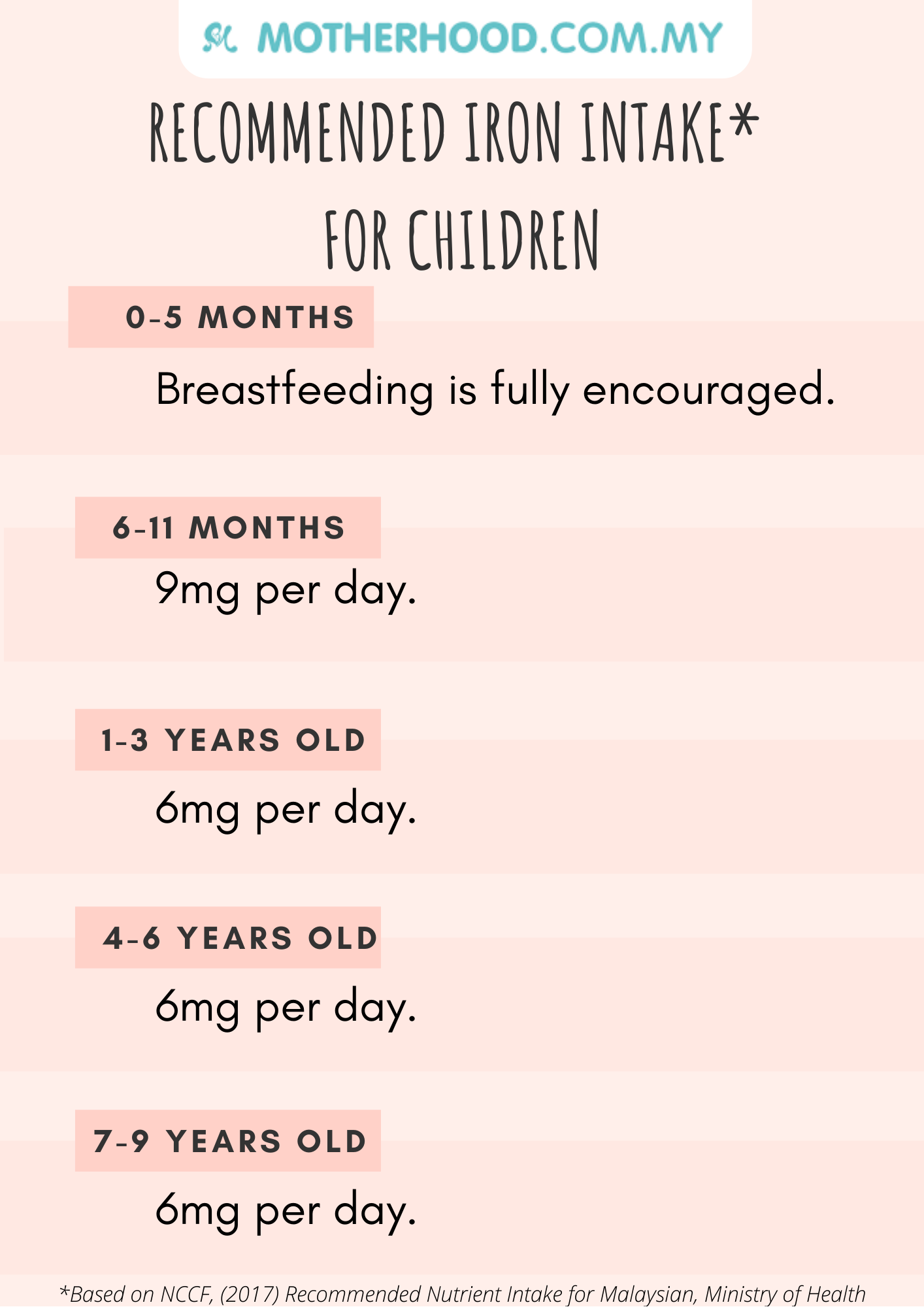 Aside from the continuous nutrients your baby received from breast milk or formula milk, get creative and turn these iron-rich foods for babies into forms that can easily be consumed by your little one.
Iron-rich Foods for Babies
Here are five great examples of healthy baby food that provide tons of iron, as well as other essential vitamins and minerals for your little one:
Spinach
Broccoli
Chicken
Salmon
Iron-rich baby cereal
Spinach is one of the dark-green leafy vegetables that is an excellent source of iron. Spinach that is also rich in vitamin C and other important antioxidants help to boost iron absorption.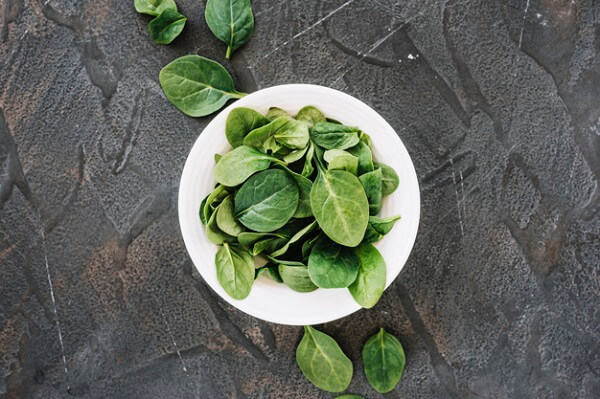 BABY FOOD IDEA: Spinach Puree!
You can simply serve a nutritious spinach puree for your little one. Simply serve the blended spinach on its own or add in some breast milk in place of water for a creamier texture. You can also mix it with other baby purees such as carrots and sweet potatoes.
Broccoli is no doubt one of the most nutritious iron-rich vegetables. It is also very high in vitamin C, K, and folate which helps the body to absorb the iron better.
BABY FOOD IDEA: Broccoli Puree or Steamed Broccoli
Puree broccoli until smooth. Similar to spinach, you can add in water or breast milk until it reaches the desired consistency.
Steamed broccoli can be served once your baby is ready for finger foods. Serve him only with tiny broccoli florets to avoid choking.
Chicken and red meat are also good sources of iron and protein for your baby. Choose organic, skinless, and boneless chicken if possible to serve to your baby.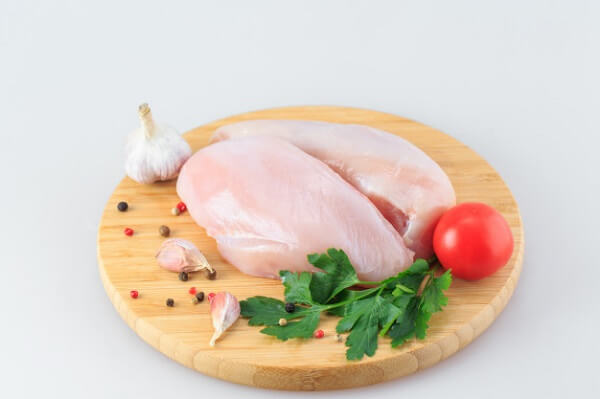 BABY FOOD IDEA: Chicken Puree or Chicken Mash
You can serve puree chicken, chicken mash, or shredded chicken to your baby. Mix it with some other baby foods such as rice cereal or puree to add extra flavour and nutrients!
Do not be afraid to introduce fish into your little one's diet. Most fish contain iron and fresh salmon is one of the good sources of iron.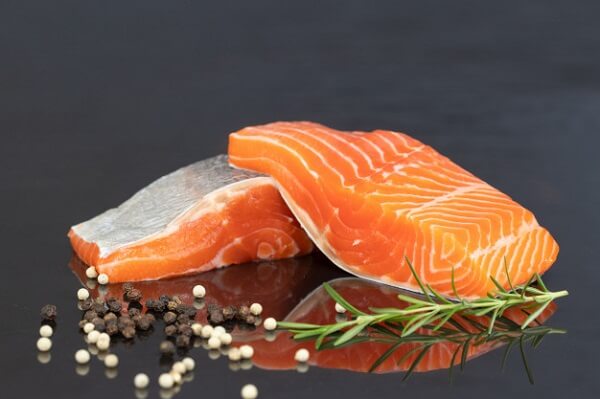 BABY FOOD IDEA: Crispy Salmon Strips or Salmon Croquettes!
Even the name sounds delicious, isn't it? Fingers of softly cooked salmon coated with breadcrumbs or croquettes are great finger foods if your baby is in the weaning process. You can turn the soft-cooked salmon into fish balls as well, made with other mashed veggies to make it more delicious and nutritious!
Fortified baby cereals like oatmeal and rice are one of the best ways to supplement your little one with enough iron. Consider serving your little one with Gerber® Organic Rice & Oatmeal Cereal. Gerber® Organic Rice & Oatmeal Cereal contains a high level of iron, which is 6.75mg/serving – this amount of iron meets 75% of the Malaysia RNI iron intake.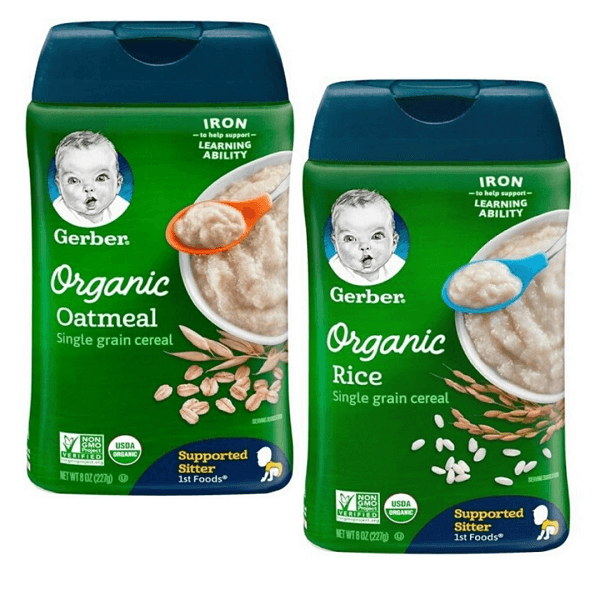 Iron in Gerber® Organic Rice & Oatmeal Cereal helps to support your baby's learning ability. It also contains Vitamin C, six B vitamins, and calcium that help to build healthy bones, teeth, and overall health.
You only need to serve two (2) servings of Gerber® Organic Rice & Oatmeal Cereal a day to provide 90% of your baby's daily value of iron.
This cereal is completely cooked and ready to be served by simply adding some water, breast milk or mix it with the other healthy baby food for some added nutrients. From 6 months onwards, a baby needs more iron due to his rapid growth and development. Therefore, it is important to introduce your baby with iron-rich foods during his weaning stage.
| | |
| --- | --- |
| Animal sources  | Plant sources  |
| Red meat (lamb, beef)  | Tofu  |
| Fatty fish (salmon, tuna, mackerel)  | Beans, lentils, pulses  |
REFERENCES:
NCCFN (2017), Recommended Nutrient Intake for Malaysia, Ministry of Health